Lea Brodie MNFSH, IAHP, Dip RAW
Lea comes from many generations of Healers with both parents being Fellows of the NFSH Healing Trust.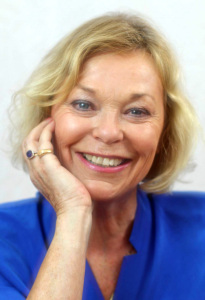 As a child she was not aware that there was any other way to interact with the world than as a Healer. All of us are capable of connecting and channelling the natural Universal Energy. She has practised as an Holistic Healer for many years and was a Trustee of NFSH for 9 years. Harry Edwards, the great Healer and first president of NFSH was the minister at her wedding.
Her experience in Healing is far ranging from working in hospices and Healing Centres, working at exhibitions, working with the young, visiting private clients and working from home. She has represented NFSH The Healing Trust on TV and at The House of Lords. She is a qualified Aromatherapist, Masseur, CranialSacral Therapist, ThetaHealer and Reiki practitioner. Recently she has lectured to Healing in America (HIA) and become involved in their Community Healing evenings in Florida.
She was invited by NHS to work in the Mental Health sector where she constructed a course for those suffering from depressive disorders. She has devised and run Self esteem, Communication and Assertiveness (SECA) courses which is accredited. She lectures on personal presentation and stress management, Spiritual and Holistic Healing, Aromatherapy and the use of colour in Healing. She has held annual retreats specifically designed for those interested in Healing, development groups and workshops, is a qualified Further Education teacher and Healing Trust accredited tutor.
Before dedicating her working life to Complementary Therapies, teaching and Holistic Healing Lea worked in theatre (Royal Shakespeare Company, Young Vic, New Shakespeare Co. in Regent's Park, Bristol Old Vic and many others). She appeared in several films winning a London Evening Standard's film award way back in the 70s and throughout this stage of her life was always aware of the presence of Universal Energy and the power of Healing. She has directed Youth Theatre and is particularly interested in the young having worked with several Indigo children.
For Lea, Healing is a manifestation of her spirituality. It is a simple yet profound process that benefits all and is much needed in these turbulent times. Read what people say about Lea